2008
properties meet your criteria:
Town/City/Village::
Burgas
Information on the city of Burgas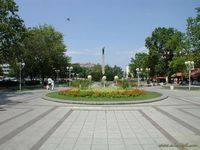 Bourgas Bourgas is the fourth largest city in Bulgaria. Its population amounts to 210 000 residents. It is 390 km distant east from Sofia, 21 km south from Pomorie and 30 km northwest from Sozopol. It is situated in the western part of the bay of Bourgas and is surrounded by Atanasov's lake- northward, Bougas' lake- westward and Mandrensko's lake- south- westward. It is à successor of the Roman settlement Deultum and Byzantian settlements-Pharos and Straviako. In the Middle Ages was...
Find more
A modern residential complex, including 16 houses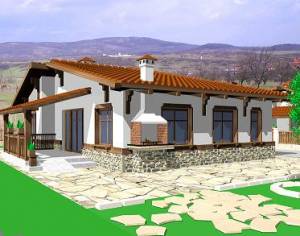 Price:

€75000


district: Bîurgas
Town/City/Village:: Burgas
Property Type: Off-plan
Yard: 460 sqm
Total Floor Area: 92 sqm
Status: Available
The modern residential complex, including 16 houses, each with its independent yard of about 460 sq. m. will be built by the "Balkan net" LTD as the second stage of a whole project. "Balkan net" LTD intends to construct three types of villas: ...
Find more

One storey house of 120 sq.m. near town of Bourgas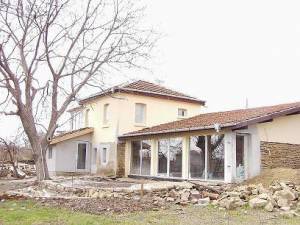 Price:

€60000


district: Bîurgas
Town/City/Village:: Burgas
Property Type: House and Villa
Yard: 2350 sqm
Total Floor Area: 360 sqm
Area: 120 sqm
Status: Available
One storey house of 120 sq.m.2 bedrooms, living-room, dining-room, kitchen and bathroom + WC- HOUSE (FOUNDATION) - stone work- FLOORconcrete slabwooden floor, terracotta- WALLS BRICK-BUILT- insidegypsum tar-board + ...
Find more

Luxury apartment for Sale in Bourgas
Price:

€54800


Town/City/Village:: Burgas
Property Type: Luxury property
Area: 64 sqm
Status: Available
These apartments are situated in one of the top neighbourhoods of the attractive sea city of Bourgas. Besides being one of the most beautiful in Bulgaria with its lovely sea garden and well restored authentic houses, it is one of the biggest and ...
Find more

Luxury apartment for Sale in Bourgas
Price:

€55000


Town/City/Village:: Burgas
Property Type: Luxury property
Area: 66 sqm
Status: Available
These top quality apartments are situated in the sea city of Burgas - a very well developed city with many places of interest and tourist attractions – nice restaurants, wonderful sea garden, modern discos, contemporary buildings, beautiful ...
Find more

Holiday homes in Primorsko
Price:

€65000


Town/City/Village:: Burgas
Property Type: House and Villa
Yard: 525 sqm
Area: 125 sqm
Status: Available
This beautiful white house is situated in a small, pretty village, only 15 km from the splendid sea city of Bourgas. The village is on a main road and next to a large lake and reserve, that's why it's the perfect place for fishing and ...
Find more

Gas station with petrol station for sale in Bourgas
Price:

€250000


Town/City/Village:: Burgas
Area: 1199 sqm
Status: Available
Bourgas is the 4th biggest city in Bulgaria, not only an important industrial center but also having great potential for the development of tourism. Its geo-strategical situation is a factor of national importance well acknowledged by several ...
Find more

Luxury apartment for Sale in Bourgas
Price:

€33500


Town/City/Village:: Burgas
Property Type: Luxury property
Area: 91 sqm
Status: Available
Burgas is the fourth biggest city in Bulgaria – it is a gorgeous sea-city on the coast of the Black Sea. One of the top sea resort towns in the Balkan Peninsula is just 37 km away from the splendid and modern city which has an airport, a port, ...
Find more

Office for sale in Bourgas
Price:

€117100


Town/City/Village:: Burgas
Property Type: Luxury property
Area: 107 sqm
Status: Available
This office is situated in one of the top neighbourhoods of the attractive sea city of Bourgas. Besides being one of the most beautiful in Bulgaria with its lovely sea garden and well restored authentic houses, it is one of the biggest and ...
Find more

Property Bulgaria
Price:

€350000


Town/City/Village:: Burgas
Property Type: Luxury property
Area: 399 sqm
Status: Available
This fitness centre is situated in one of the top neighbourhoods of the attractive sea city of Bourgas. Besides being one of the most beautiful in Bulgaria with its lovely sea garden and well restored authentic houses, it is one of the biggest and ...
Find more

Cafe for sale in Bourgas
Price:

€160000


Town/City/Village:: Burgas
Property Type: Luxury property
Area: 119 sqm
Status: Available
This cafe is situated in one of the top neighbourhoods of the attractive sea city of Bourgas. Besides being one of the most beautiful in Bulgaria with its lovely sea garden and well restored authentic houses, it is one of the biggest and ...
Find more