263
properties meet your criteria:
Town/City/Village::
Sozopol
Information on the city of Sozopol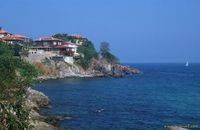 Sozopol In the furthest southern part of the Bourgas Bay, at a distance of 34 km from Bourgas is situated the most ancient Bulgarian Black Sea town- Sozopol. It lies on a picturesque rocky peninsula and is one of the most romantic and beautiful Bulgarian seaside resorts. It has population of about 5000 people. In the year 610 BC Greek colonisers from Milet settled in this area and called the settlement after their god of beauty Apollo - Apolonia. To the honour of Apollo a 13 m high...
Find more
Apatments for sale in sea resort Sozopol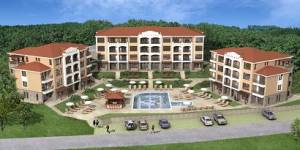 Price:

€26770


district: Bţurgas
Town/City/Village:: Sozopol
Property Type: Off-plan
Total Floor Area: 35.67 sqm
Status: Available
ôParadise Viewö holiday complex is the eight project of Build Invest Group in Sozopol. The residential part of the holiday complex consists of 3 apartment buildings with hotel-type facilities, which are designed for the maximum comfort of ...
Find more

Real estate Sozopol
Price:

€47000


Town/City/Village:: Sozopol
Property Type: House and Villa
Yard: 195 sqm
Area: 44 sqm
Status: Available
Sozopol, inheritor of the ancient Greek colony Apolonia, is declared for architectural and historical reserve. Today it is center of cultural festivals and holidays (Apolonia Autumn Cultural Holidays). On the south of Sozopol follow series of resort ...
Find more

Luxury House for Sale near Sozopol
Price:

€171268


Town/City/Village:: Sozopol
Property Type: Luxury property
Area: 61 sqm
Status: Available
FOUR TOPS housing complex is located just 150 meters from the sea in an attractive Sozopol area. This excellent property is situated very close to the spectacular and uniquely authentic sea resort town of Sozopol, 30 km from the splendid sea city of ...
Find more

Sozopol property
Price:

€67000


Town/City/Village:: Sozopol
Property Type: House and Villa
Area: 100 sqm
Status: Available
This is a very advantageous and profitable bargain! This wonderful house is in the heart of the new town of Sozopol, which is one of the best sea resort places in our country. Sozopol is warmly appreciated both by native and foreign tourists for its ...
Find more

Luxury House for Sale in Sozopol
Price:

€104500


Town/City/Village:: Sozopol
Property Type: Luxury property
Area: 48 sqm
Status: Available
The properties offered at ANTIK-2 give you the chance to fulfill your dream for a lovely home on the beautiful Black Sea in one of the best Bulgarian resorts - Sozopol, boasting to have the best beaches on the Bulgarian Coast and to take advantage ...
Find more

Houses for sale near Sozopol
Price:

€66000


Town/City/Village:: Sozopol
Property Type: House and Villa
Yard: 520 sqm
Area: 104 sqm
Status: Available
The Residential and Holiday Complex ''Green View'' is set in a peaceful village a few kilometers from the coast and just 18km from the sea resort town of Sozopol. It is a favorite place for both native and foreign tourists ...
Find more

Luxury apartment for Sale in Sozopol
Price:

€60571


Town/City/Village:: Sozopol
Property Type: Luxury property
Area: 56 sqm
Status: Available
This wonderful new property consists of two identical apartment buildings, each with 15 apartments situated on the top of a tiny peninsula (former vineyard) offering a glorious view over the sea and the old city of Sozopol - one of the most ...
Find more

Bulgaria apartment for sale
Price:

€19800


Town/City/Village:: Sozopol
Property Type: House and Villa
Yard: 665 sqm
Area: 72 sqm
Status: Available
This old house is only 20 km away from the magnificent sea resort Sozopol and just 8 km from the beach. It is a mountain, hilly region with splendid scenery. There is a wonderful lake near it, which gives you perfect opportunities to go fishing, ...
Find more

Properties for sale Sozopol
Price:

€75000


Town/City/Village:: Sozopol
Property Type: House and Villa
Yard: 890 sqm
Area: 80 sqm
Status: Available
This new house is only 20 km away from the magnificent sea resort Sozopol and only 8 km from the fine South Black sea beaches. It is in a mountain, the region is hilly with splendid scenery. There is a wonderful lake near it, which gives you perfect ...
Find more

House for sale near Sozopol
Price:

€36500


Town/City/Village:: Sozopol
Property Type: House and Villa
Yard: 600 sqm
Area: 80 sqm
Status: Available
This new house is only 20 km away from the magnificent sea resort Sozopol and only 8 km from the fine South Black sea beaches. It is in a mountain, the region is hilly with splendid scenery. There is a wonderful lake near it, which gives you perfect ...
Find more